Want to learn more about one of our classes?
Call us at: 480.513.4545
The principles at B.E.B. will work with you and your employees on site to address critical institutional objectives.
What consulting can do for your business:
Provide consulting expertise for employees in Project Management processes and techniques

Assist your organization in converting business strategy into actionable projects

Assess current Project Management practices/processes and recommend improvements

Perform project health checks or project audits

Develop or remediate existing project plans

Establish project control measurements

Develop processes for managing risk, issues, estimating, change control and project reporting

Guide your organization in developing/executing organizational strategic plans

Create and manage a project plan at the appropriate level of detail

Provide facilitation services for strategic action planning, creative idea development, and project and/or software development
"It was an amazing day...we had some great ideas come from open dialogue...in addition, it refocused our efforts...all the steps we identified will get us to our goal....these are extremely talented people in their field...keeping us on task, asking the right questions and giving us feedback.....Laura"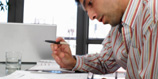 1. Although some project management consulting efforts may be focused on large efforts, many organizations see the benefit of using pm consulting services to look at specific, targeted areas, such as ….reviewing a specific project plan, assessing employee PM skills, or defining a project prioritization process .