What we believe in.
Our philosophy has been shaped through many years of 'in the trenches' experience coupled with contemporary project management thinking. There is no one perfect answer or 'one size fits all'. We are driven by two key principles –
Adaptiveness: Every organization, project team and individual is at a different place in terms of readiness and competence for utilizing project management tools and techniques. We assess each level and develop our PM program to help move to the next level.


Systems thinking: PM practices cannot work without considering the human, process and organizational variables at work. These variables are factored into our recommended program.
We practice what we preach and follow the PM strategies in our own company that we recommend for our clients.
Biographies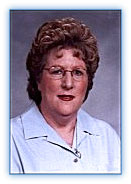 Barbara Elazari has an impressive academic background (Masters in Anthropology and Doctorate (Ed.D) in Organizational Management) coupled with over 15 years of leadership experience in the Information Technology industry and 10 years as a management consultant. Her unique focus on both people oriented relationship issues, coupled with a strong process perspective, offers organizations an innovative way of meeting today's many management challenges.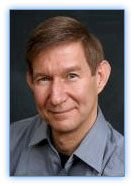 Michael Bergman is a Certified Project Management Professional (PMP) and Certified PMI Scheduling Professional (PMI-SP) with more than 20 years of IT experience including leading edge Project Management and Project Office expertise. He is past Educational Chairperson of the Phoenix PMI Chapter and has an extensive background in connecting educational principles with 'in the trenches' PM experience. Michael works and consults on PM issues such as effective outsourcing, standard PMO processes, and re-engineering PM processes